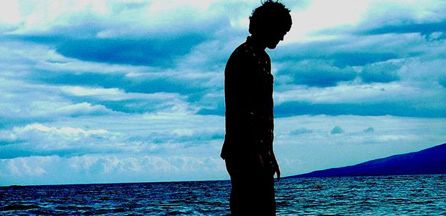 23rd February 2007, the saddest day in my life. It was one year from today, a friday morning around 8:15AM, I got a call from one of my elder sister… That time I was sleeping... Without even saying "Hello" my sis said "Reyga maama niyaavejje" ("Grandma passed away last night") I couldn't utter a word. it sent a shiver down my spine. Then sis told me that they were trying to call me but i had no credit in my phone…
Still I remember the last word she said to me... That was December 2006.. The night I left my island she told me "dhen neyge maama aa dhimaavaane kameh ves dharifulhaa" ("I'm not sure if we will meet again") she was really true… I know she really loved me and I really love her too.. She is the only grandparent I met from my family...
After she passed away, i went to my island on August 2007.. Thats only for a week.. But i didn't want to go to grandma house. But it's only 2 minutes walking distance from my home... Coz for me, it's always my grandmother's house. I go there to see her. I didn't want to step in the house and know that she's not there anymore. I really miss her and i always will.
When ever she met any of my sisters, at first she always asked them about me... Sometimes my sisters make her sad showing my pictures.. They say when ever she saw my pic, she will cry saying that she really loved me.. I know why she loved me that much.. Coz i am the only grandson who is behaving well and trying to study as much as i can, and I have never said a word against her.. I really respected and respect her.. I am really happy that she never called me by my name.. She always called me "magey dharifulhu" ("my son")..
If she made anything special in her house, she always brought to us.. And now i really miss all that.. I really like her food.. Normally traditional food.. Kashikeyo fani, gabulhi huni or somthing, i cant remember the names and many more.. At my home, papaya trees were there always. Those trees were specially for her.. She really likes papaya and if theres any ripe papaya, my mum always says don't pluck that papaya, that was for grandma.. and she really like Milk tea and Cream cracker biscuit... She likes sweet things...
Still there comes times when i still can't believe that she passed away. When I remember her or when I see her pictures sometimes it makes me cry without my intentions… May Allah bless her soul and grant her eternal bliss…
Pic taken from deviantart